Multi-State Spring Goat Show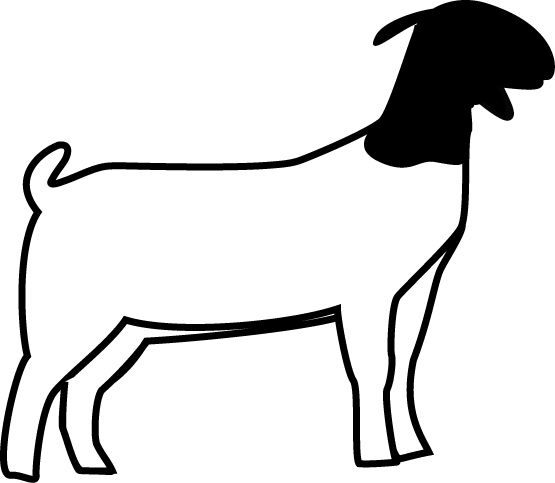 ---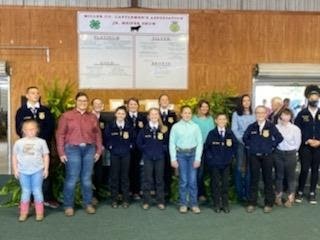 On March 13, 2021, HS FFA hosted the Multi-State Spring Fling Goat Show. The classes judged were: bucks, whether, does, dairy, dwarf Norwegian, as well as showmanship. The goats presented were judged by HS student Victoria Hill.
Goats were one of the first animals to be tamed by humans. They are not only cute and friendly; they are also a large part of American agriculture. It is estimated there are over two million goats in the United States. The main products associated with goats are milk, cheese, meat, mohair, and cashmere. They may be cream, white, black or brown in coloring.
Goats are evaluated on structure, muscle shape, fat composition and functionality. They are shown in classes which are organized by age and breed of the goat. Showmanship is the one area of exhibiting goats over which the exhibiter has the most control. Showmanship is judged on the ability to control and present the animal to bring out its best characteristics.
Educational benefits of raising goats include the study of science to include: anatomy, physiology, biochemistry, chemistry, ethology (study of behavior), virology (study of viruses), bacteriology (study of bacteria), endocrinology (study of hormones) and many more scientific fields. The agriculture education curriculum is heavy with science applications. In addition, leadership and life skills are developed via the showmanship category.
Exhibitors came from Tampa, Florida; Turner County, Georgia; Pelham, Georgia; Jackson County, Florida and others. Sponsors include HS FFA, Grand Ridge Florida FFA, and the Southwest Georgia Goat and Sheep Association.
Thank you to all participants and contributors. In particular, Ms. Mandy Long, Ag Education teacher and members of the FFA, Miller County Extension Service, Grand Ridge FFA, and the Southwest GA Goat and Sheep Association members who worked very hard to make this event a success.